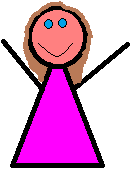 Pretty Pink Princesses are Princesses who look pretty and wear pink. It is generally a derogatory term and Aefian slang.
The PPP originated circa 2 BCE as a bunch of daughters of nobility who enjoyed wearing pink because its a girly colour. They continued to grow in power, becoming a great army in the pink wars of 120, wiping out the herpaderpian forces.
Ad blocker interference detected!
Wikia is a free-to-use site that makes money from advertising. We have a modified experience for viewers using ad blockers

Wikia is not accessible if you've made further modifications. Remove the custom ad blocker rule(s) and the page will load as expected.